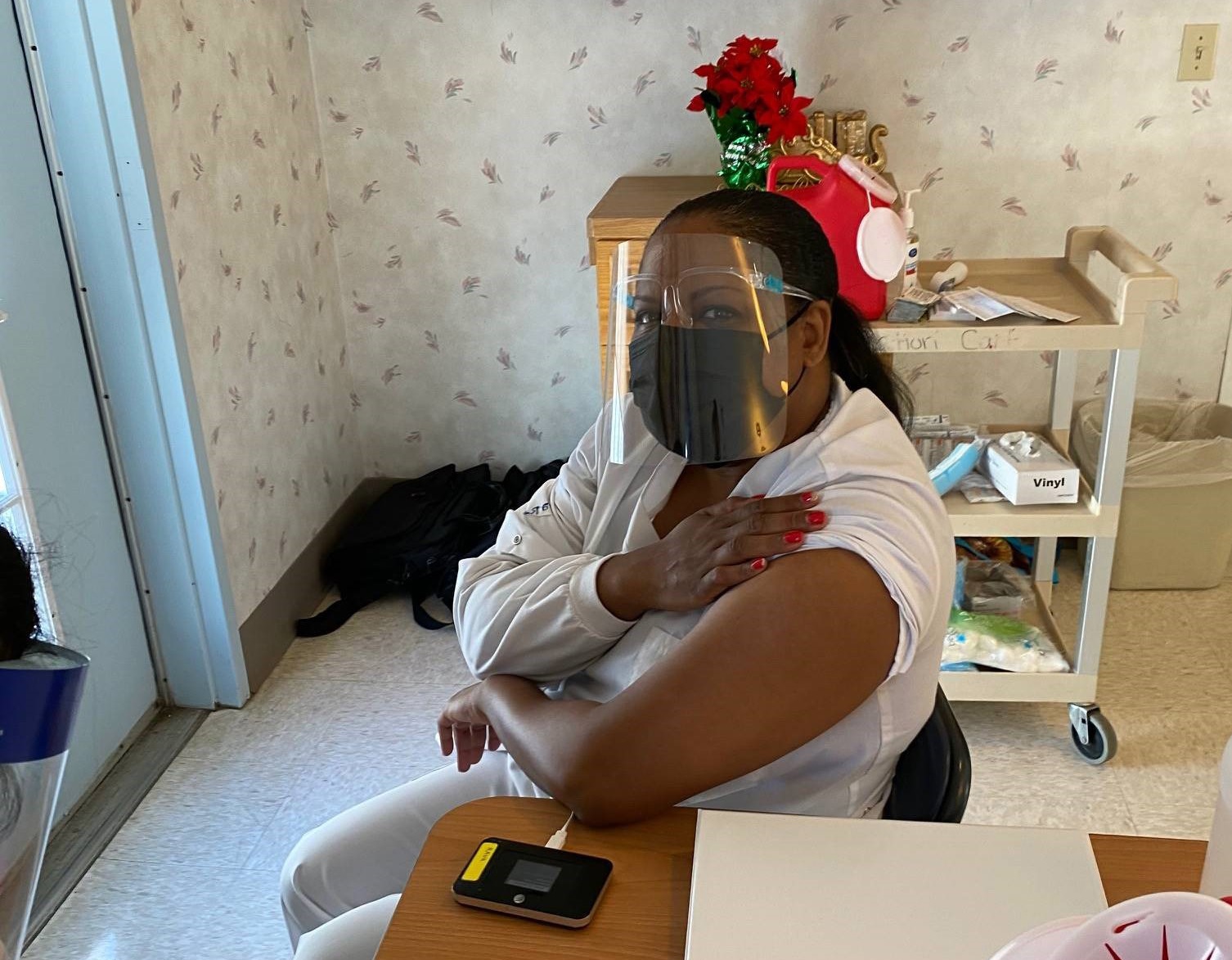 It's V-Day at Cheshire House!
Date: Thursday, December 24th, 2020
Time: 8:37 pm
After a long wait, Cheshire House is our first location to start receiving the COVID vaccine, just in time for the holidays!  We are excited to do our part in this pandemic and wanted to show our teams including our Ryders Health Corporate leadership's participation for the cause.  We decided to name it V-Day for victory and vaccine!
Pictured receiving the vaccine is Kenitra Sherman RN DNS, followed by Lavallia Carter RN ADNS, Joe Colaci Chief Operating Officer, Mike Krigsman Director of Finance, Elizabeth Maglio Director of Accounting Operations,  Nicole Lewis CH Administrator, and finally Billy Boyce Chief Clinical Officer.